Having a clutter and toxic free bathroom is a huge deal. There is something so reassuring about having minimal products that are all incredibly safe, clean, and toxic-free. Eating an organic diet is important, but sometimes I think we forget that toxins also enter the body through personal care products as well!  We recommend starting small.   
REDUCE THE CHEMICALS
Research one product-- maybe it's your soap or dry shampoo-- and slowly work your way through each personal care product you have. For the first few years, maybe focus just on buying safer products, but as you continue working towards a zero waste home, you might notice a few things you can try to make yourself. While it can be time consuming, it turns out to be much easier than you might expect.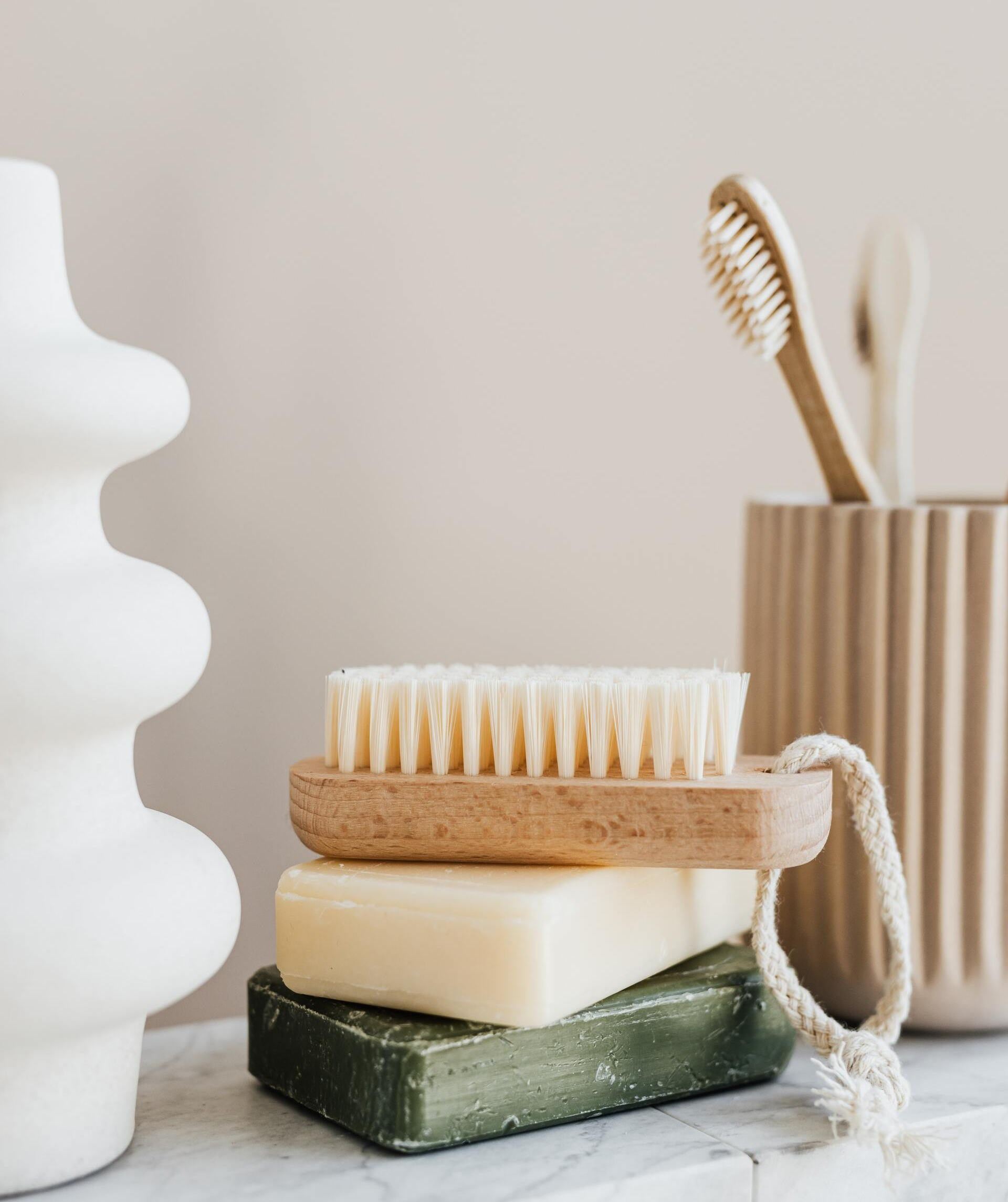 THE NECESSITIES
The task of detoxing and cleaning out your entire cabinet, closet, or drawer may be daunting, so we've compiled a list of necessities to help you stay focused.  Your list will likely vary from the list below, but just focus on what you need and work through them one at a time. 
Deodorant
Toothpaste/Tooth powder 
Floss
Moisturizer
Make-up remover
Cleanser

Face masks & Serums

Makeup

Shampoo
Conditioner
Body Wash/ Soap
Dry Shampoo
Hairspray
Nail polish

3 TIPS FOR DETOXING YOUR BATHROOM
1. Start with one product. If you are about to run out of shampoo, then spend this week finding an alternative. Check EWG's Database website to see what your current brand scores.  They have a database full of tens of thousands of personal care products. They rank everything on a scale of 0-10 with 0 being safe and toxic-free. While this website isn't perfect, is provides a good starting place to assess the toxicity of most personal care products on the market.  You can also use this website to research brands that score 0-1 that you can purchase at at a local store you already shop at. If you really want to dive in, look into some recipes for making it yourself.
2. Simplify. If you can find a soap that can be used for your hair and your body in the shower, go for it. That's one less product you have to find an alternative for. Avoid having multiple products that essentially have a similar purpose. Ideally, like the soap example above, if you can find one product to meet multiple needs, do it!
3. Try several options. What works for one individual's hair might not work for yours. Don't be afraid to try several different store bought products or several different recipes until you settle on one that works best for you.
As you take one small step at a time, you will find that detoxing your personal care products doesn't have to take a lot of time or money.  In fact, having fewer, quality items can save you time, money, and health in the long run.  So take a deep breath, and pick one item in your morning routine that may be running low and consider a toxic-free option instead.  It really can be that easy!